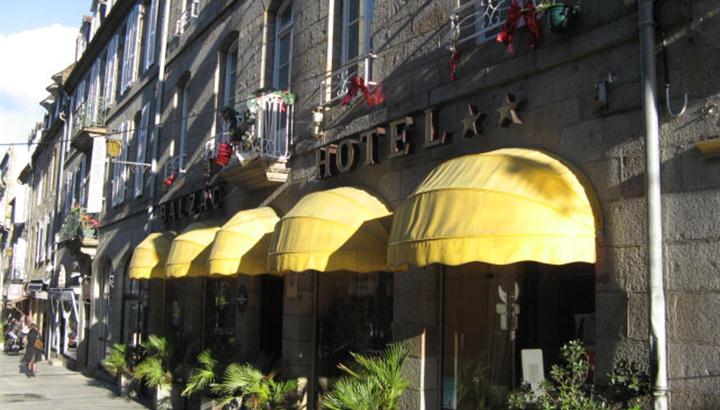 Le Balzac, a boutique hotel in Fougères
Ideally located in the heart of the historic town of Fougères in Ille et Vilaine, the two-star Hotel Balzac offers comfortable, stylish rooms with plenty of character and a charming ambiance, true to the authentic region of Brittany.
The hotel, which is a converted 18th century private mansion, offers a personal service and 19 comfortable, welcoming rooms, all fully equipped with a wifi connection, flatscreen TV and satellite channels.
There is a car park not far from the hotel so you can park your vehicle and discover the belfry, the public garden and the streets in the old part of Fougères.
The ideal destination for visiting Ille-et-Vilaine and Brittany
Located in the heart of the historic centre of Fougères, your hotel room is the ideal departure point for discovering the many tourist attractions in this medieval Breton city, notably the fantastic Fougères chateau and floral park in Upper Brittany.
Make the most of your weekend to explore Rennes Vitré, Saint Malo, Cancale, Combourg, Dinan, the Mont Saint Michel...plenty of great sites to visit no more than 30 minutes from the hotel.